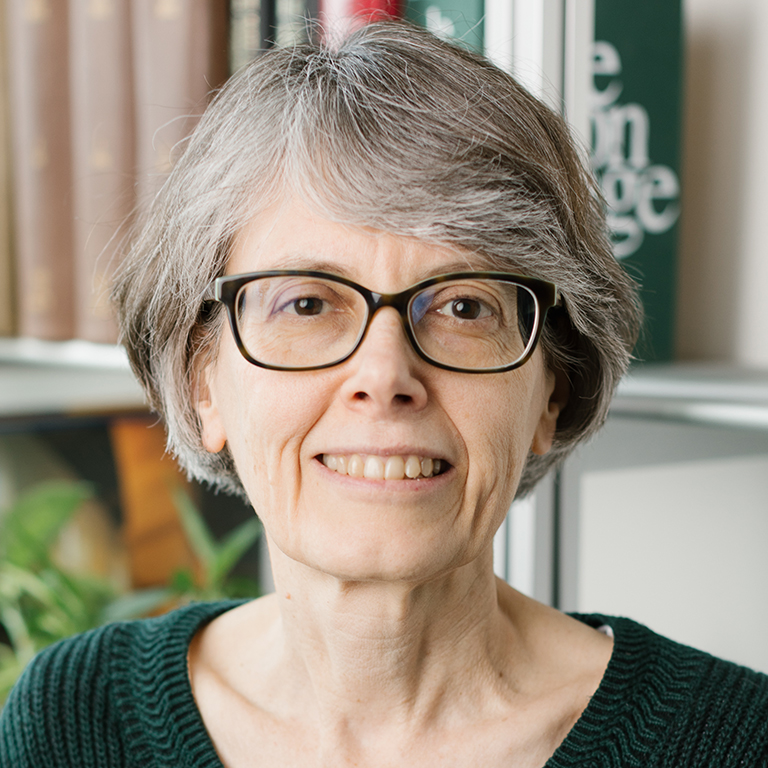 Barbara Vance
Associate Professor, French and Italian
Associate Professor, Linguistics
Director of Undergraduate Studies, French
bvance@indiana.edu

GA 3171
Office Hours

W

ednesday

1:00pm-4:00pm and by appointment GA 3171. Zoom by request
Education
Ph.D., Cornell, 1989
M.A., Cornell, 1981
A.B., University of North Carolina at Chapel Hill, 1979
Research areas
French linguistics
Syntax
History of French (including Occitan)
About Barbara Vance
I am interested in understanding how and why language changes, and particularly in changes in syntactic systems (= changes in word order or in relations among parts of sentences). Although observation of contemporary variation and change-in-progress is important to my work, my primary focus is the 1200-year history of written French, a time period that is large enough for us to see the reflection of major upheavals in grammatical patterns. My investigation of syntactic change is couched in terms of contemporary generative syntactic theory, and my most recent research adds a dialectological and cross-linguistic perspective by examining regional variation in Old French and Old Occitan (the language of southern France).
Selected publications
Books
The Handbook of Historical Linguistics, Vol. II, co-edited with Richard D. Janda and Brian D. Joseph. (Wiley/Blackwell, 2020).
Contemporary Approaches to Romance Linguistics edited with Julie Auger and J. Clancy Clements (Amsterdam: John Benjamins, 2004).
Syntactic Change in Medieval French (Dordrecht: Kluwer, 1997).
Articles
Vance, Barbara. Forthcoming. "Resumptive adverbs in Old French and Old Occitan." And then there were three: the syntax of V3 adverbial resumption, edited by Karen de Clercq et al. (Oxford: Oxford University Press)
Vance, Barbara. 2020. "Theory and Data in Historical Syntax: A Case Study from Old French." The Handbook of Historical Linguistics, Vol. 2. 88-122.
Vance, Barbara. 2014. "La syntaxe des pronoms clitiques objet de l'ancien occitan: système stable ou dynamique?" Los que fan viure et treslusir l'occitan (Proceedings of the 10th Congress of the Association Internationale d'Etudes Occitanes, Béziers, France.) pp. 202-212.
Scrivner, Olga, Sandra Kuebler, Barbara Vance, and Eric Beuerlein. 2013. "Le Roman de Flamenca: An annotated corpus of Old Occitan." Proceedings of the Third Workshop on Annotation of Corpora for Research in the Humanities (ACRH-3). Institute of Information and Communication Technologies, Bulgarian Academy of Scienes. 85-96.
Vance, Barbara, Bryan Donaldson and B. Devan Steiner. 2010. "V2 Loss in Old French and Old Occitan: the Role of Fronted Clauses." In Romance Linguistics 2009: Selected Papers from the 39th Linguistic Symposium on Romance Languages (March 2009), ed. by Sonia Colina et al. Amsterdam: John Benjamins. 301-320.
Courses taught
Advanced French Grammar
Introduction to French Linguistics
Structure and Development of French
French Morphology
French Syntax
Syntactic Analysis
Advanced French Syntax
History of French I and II
Diachronic Syntax
Non-credit Reading Group (co-led with Prof. Elizabeth Hebbard): Old Occitan
Honors, fellowships,
&

awards
Trustees Teaching Award, 2003, 2007, 2015, 2019, 2021
Honorary Faculty member, IU Chapter of Golden Key Society, inducted 2006
Teaching Excellence Recognition Award, 1997