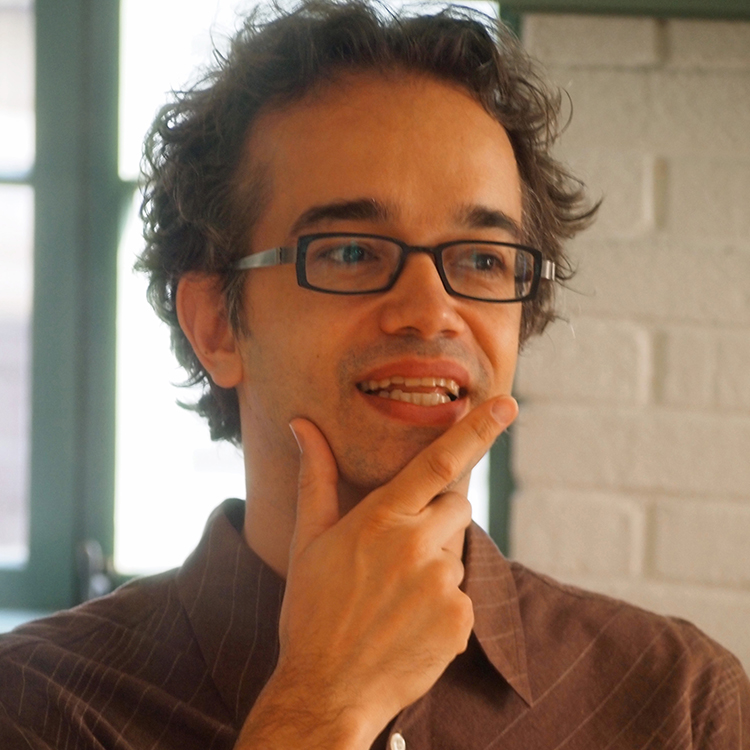 Hall Bjørnstad
Associate Professor, French and Italian
Director, Renaissance Studies
Education
Ph.D., French Literature, University of Oslo, Norway, 2006
Research areas
17th-century literature and culture, emphasis on the relationship between literature, politics, and philosophy
About Hall Bjørnstad
As a scholar of French seventeenth-century literature and culture, I explore the meaning of the syntagm "early modern": a presumed conceptual and experiential proximity, which can only be constructively explored by acknowledging a simultaneous remoteness and otherness. I am particularly drawn toward material where the threshold character of the early modern is legible in the unresolved tensions between tradition and innovation, hierarchy and autonomy, authority and experience, feeling and reason, sacred and profane. I am currently pursuing two main projects. First, as an extension of my work on Blaise Pascal (cf. my monograph, Créature sans créateur: Pour une anthropologie baroque dans les "Pensées" de Pascal, PU Laval, 2010; reissued Éditions Hermann, 2013), I continue to explore questions of originality, failure, agency, mastery and materiality in the Pascalian œuvre. The output from this work includes a reflection on Pascal's so-called Mémorial, the textual amulet he wore in secret the last eight years of his life, published in Representations in 2013 and an upcoming conference presentation on "Pascal and Patterns of Absence". The focus of my second project shifts from anthropology to the politico-theological underpinnings of absolutism. This project has its origin in my work on the creaturely in Pascal, more precisely in the Pascalian insight that human creatureliness is the flipside of royal glory, a flipside that is at once revealed and concealed through a process of self-mirroring. The project studies this dialectic as present in the construction of the image of Louis XIV in a corpus ranging from fairy-tales to political memoirs, from plays and fables to visual and plastic arts of the period. I will be a Research Fellow of the IU College Arts & Humanities Institute (CAHI) in the spring of 2017 to pursue the work on converting articles and conference papers related to this project into a monograph with the title "The Crowning Example: Louis XIV and the Crisis of Royal Exemplarity."
My scholarship is informed by a strong belief in the importance of interdisciplinary collaboration and scholarly exchange. Hence the strong focus on interdisciplinary encounters in my programming as Director of IU's Renaissance Studies Program (http://renaissance.indiana.edu) and also in my own research activity. I am co-organizing and have co-organized interdisciplinary projects on issues such as "Rethinking Early Modern Conversion," "Thinking About Agency in Seventeenth-Century France," "From Exemplarity to Probability: Early Modernity in a New Light," "Early Modern Royal Glory," "The Humanistic Study of Innovation," and "Assembling the Global: Universal History Past and Present." In 2013, with Katherine Ibbett of University College London, I edited a special issue of Yale French Studies about Walter Benjamin's Hypothetical French Trauerspiel, which brought together a team of leading scholars of early modern Europe with the goal to restore early modern France back to its place at the center of post-modern theoretical debates about the vexed origins of the modern world. Presently, I am co-editing with Anne Eriksen, Helge Jordheim and Anne Régent-Susini a volume titled "Universal History and the Making of the Global," where we explore the origin of present-day global history in an early modern writing practice.
I take great pleasure in animated discussions that the issues and questions mentioned above spark in my graduate seminars and in the undergraduate classroom.
Selected publications
Books
Walter Benjamin's Hypothetical French Trauerspiel, Special issue of Yale French Studies (vol. 124, 2013). Co-editor and co-author of critical preface (9 p.) with Katherine Ibbett. https://yalebooks.yale.edu/book/9780300194203/yale-french-studies-number-124
Créature sans créateur: Pour une anthropologie baroque dans les "Pensées" de Pascal. Scholarly monograph. In the series "Les Collections de la République des Lettres," Saint-Nicolas, Québec: Presses de l'Université Laval, 2010; reissued Paris: Hermann Éditeurs, 2013.
Borrowed Feathers: Plagiarism and the Limits of Imitation in Early Modern Europe. Editor and author of the critical introduction (13 p.). Oslo: Unipub, 2008.
Blaise Pascal: Tanker [Pensées]. Translation, annotation (45 p.) and introductory essay (33 p.). Oslo: Pax, 2007; reissued Oslo: De norske bokklubbene (Bokklubbens kulturbibliotek), 2007.
Articles
"'Avec confusion j'ai vu cent fois tes feintes': Imperial Spectatorship in Le Véritable Saint Genest." Forthcoming in Yale French Studies 129 (fall 2016).
"From the Cabinet of Fairies to the Cabinet of the King: The Marvelous Workings of Absolutism." Princeton University Library Chronicle 76-1&2 (autumn 2014–winter 2015), 243-266.
"Twice Written, Never Read: Pascal's Mémorial Between Superstition and Superbia." Representations 124, Fall 2013, 69-95. http://www.representations.org/twice-written-never-read/
"'Giving voice to the feeling of his age': Benjamin, Pascal and the Trauerspiel of the King Without Diversion." Walter Benjamin's Hypothetical French Trauerspiel. Yale French Studies 124 (2013), Hall Bjornstad and Katherine Ibbett eds., 23-35.
"Relire ce qu'on n'a jamais lu: Remarques sur la dignité du Roseau pensant." Chroniques de Port-Royal 63 (2013), 101-112.
"The marginalization of the Mémoires of Louis XIV." The European Legacy 17-6 (2012), 779–789.
"'Fail Better': Pascal and the Good Uses of Failure." Seventeenth-Century French Studies 33-2 (2011), 72–79.
"Boileau et Racine ont-ils composé les inscriptions de la galerie des Glaces à Versailles?" XVIIe siècle 63-1 (2011), 149-156.
"'Vous m'avez fait voir des choses que j'ai ressenties': Le roi, son peintre et la question des émotions publiques." Littératures classiques 68 (2009), 43-56.
"Le savoir d'un conte moins conte que les autres: Le 'Sans Parangon' de Préchac et les limites de l'absolutisme." Féerie 6 (2009), 163-178.
"'Plus d'éclaircissement touchant la grande galerie de Versailles': Du nouveau sur les inscriptions latines." XVIIe siècle 61-2 (2009), 321-343.
"The Metaphors of Textual Transfer: From Indigestion to Early Modern Tennis." [On Pascal and Montaigne] Borrowed Feathers: Plagiarism and the Limits of Imitation in Early Modern Europe. Hall Bjørnstad, ed. Oslo: Unipub, 2008, 215-228.
"Désapprendre à mourir: Pascal and the Philosophers of Death." Papers on French Seventeenth Century Literature 33 (2006), 419-28.
Courses taught
F630: Expressions of Absolutism
F523: The Early Modern Crisis of Exemplarity
F523: Action, Passions, Agency
F424: Female Voices in Seventeenth-Century French Literature
F424: Losing It: Chaos and Control in Early Modern France
F423: La scène tragique au XVIIe siècle
F362: La France 1500-1800
F305: Le poids de l'existence
Honors, fellowships,
&

awards
Postdoctoral Fellow, the Research Council of Norway, 2007-2010
Visiting Postdoctoral Research Associate, University of Princeton and Paris-4 Sorbonne, 2007-2008
Summer Writing-Teaching grant from the Campus Writing Program, Indiana University, 2010
Indiana University College of Arts and Sciences Summer Faculty Fellowship, 2011, 2012, 2014
Indiana University College Arts & Humanities Institute (CAHI) Research Fellowship, Spring 2017