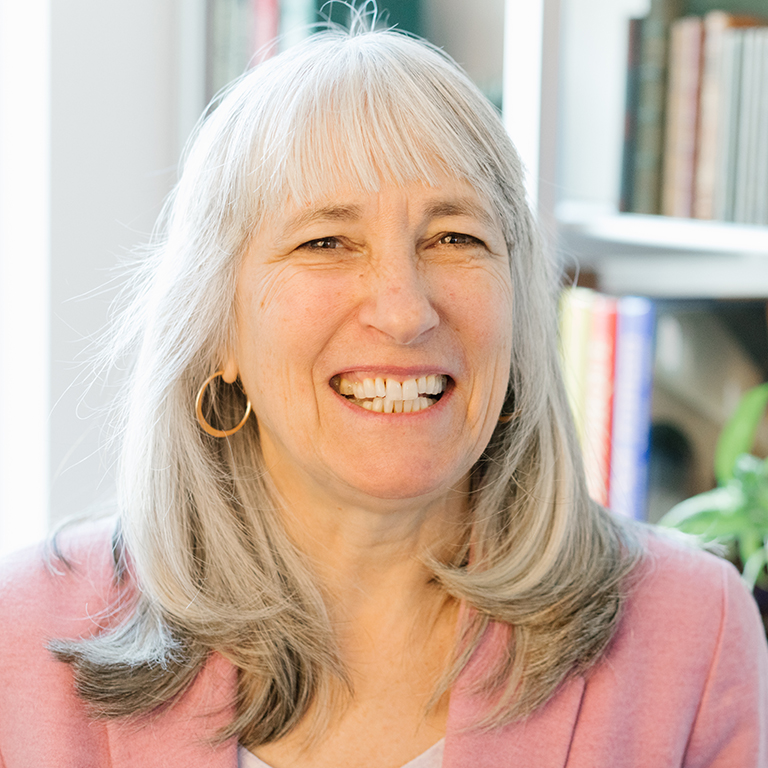 Margaret Gray
Professor, French and Italian
megray@indiana.edu

GA 3141
Office Hours

W

ednesday

3:00pm-5:00pm GA 3141 and by appointment
Education
Ph.D., Yale University, 1986
B.A., Smith College, 1978
Research areas
The twentieth-century French and francophone novel in sociocultural context
Narrative dynamics
Reading practices
About Margaret Gray
When asked what book has most influenced me, I don't have to think too hard. In the wake of undergraduate and graduate theses on Proust, my first book looked at ways in which his A la recherche du temps perdu, generally read as the culmination of the great nineteenth-century narrative tradition, also anticipated much experimental writing of the twentieth century. I argued for reading him, in other words, through the round-trip loop of the "futur antérieur", of writing that "will have been." By that point, craving action, movement, spectacle, as an antidote to the endless and oppressive Proust bibliography, I got interested in narrative dynamics of theatricality. I began noticing strategies by which display, generally animated by agendas of veneration or seduction, actually served instead—curiously—to displace the spectator or reader. My current work studies dynamics of display across a range of novels: from canonical works of the Hexagon, to African colonial and post-colonial narratives, to detective fictions. I argue that in these highly gendered dynamics, display—as displacement—becomes politicized as struggle, resistance or repression. Such interests, including gender, sociocultural contexts and reading practices, also inform my teaching, which focuses on twentieth-century prose fiction.
Selected publications
Articles
Parti pour nulle part : Parodie du récit de voyage dans Je m'en vais (1999) de Jean Echenoz, Littérature du voyage, special issue of Loxias (forthcoming).
"Memoires d'Outre-Texte: les Voix Off dans le discours proustien." La sonorité proustienne et sa traduction en anglais, eds. Emily Eells and Naomi Toth, Editions Honoré-Champion (forthcoming).
Darrieussecq's Truismes : a Feminist 'Elle-iade de notre temps' » , special issue on « Epoque Epique , Revue Critique de Fixxion Française Contemporaine 14 (2017), pp 4-12 (lead article).
--with Jason Herbeck, "La Rivière comme métaphore de l'identité chez Marcel Proust et Édouard Glissant," Entre-Textes : Dialogues littéraires et culturels, ed. Oana Panaïté and Vera Klekovkina, Routledge, 2017, pp. 258-276.
--with Jason Herbeck, Time Sources in Proust and Glissant, Communautés de lecture, ed. Oana Panaïté, Cambridge Scholars Publishing, 2016, pp. 168-179.
'Et des chansons pour les sirènes' : lyrisme et errance en mer (Méditerranée) dans Alcools Apollinaire Méditerranéen, ed. Claude Debon, Editions Calliopées, 2016, pp. 63-69.
"Freud, Proust and Bowie: Swann Fétichiste", In Swann at 100/Swann à 100, special issue of Marcel Proust Aujourd'hui, ed. Adam Watt. Amsterdam: Brill/Rodopi, 2015, pp. 50-60.
"Proust: Adaptations/Afterlives," in Marcel Proust in Context, ed. Adam Watt. Cambridge: Cambridge University Press, 2013.
"Proust, Narrative and Ambivalence in Contemporary Culture" (chapter abridged from my Postmodern Proust). In Marcel Proust, Swann's Way, Norton Critical Edition, ed. Susanna Lee (New York, W.W. Norton and Co., 2013.
"The Cook, Her Narrative, Its Recipes and the Textual Body in Beyala's Comment Cuisiner son mari à l'africaine." In Experience and Experiment: Women's Writing in France 2000-2010, ed. Gill Rye with Amaleena Damlé, Studies in Contemporary Women's Writing (Oxford: Peter Lang, 2013).
Eells, Emily & Margaret Gray "Proust à la page dans The New Yorker." Revue des Deux Monde (June 2013).
"Cross-undressing in Colette: Performance, gender and music-hall labour practice." French Cultural Studies 23 (August 2012).
"Narcissism, Abjection and the Reader(e) of Beauvoir's Les Belles Images." Studies in Twentieth and Twenty-First Century Literature. Vol. 32 (1): Winter 2008.
"Layers of Meaning in Camus's La Peste," in Cambridge Companion to Camus, ed. Edward J. Hughes. Cambridge: Cambridge University Press, 2007.
"Proust in Postmodern Perspective," in Approaches to Teaching Proust, ed. Elyane Dezon-Jones and Inge Crosman Wimmers. Publications of the MLA: NY, NY, 2003.
Courses taught
Proust in Context
Histoires d'Amour: Idéal et Trahison
Politique des Femmes Ecrivains au Xxème siècle
The Belle Epoque and Beyond
De l'Angoisse au Délire : le roman au Xxème siècle
Honors, fellowships,
&

awards
Instructional Development Grant, Dean of Faculties, Indiana University, 1998
Teaching Excellence Recognition Award, Trustees of Indiana University, 1998