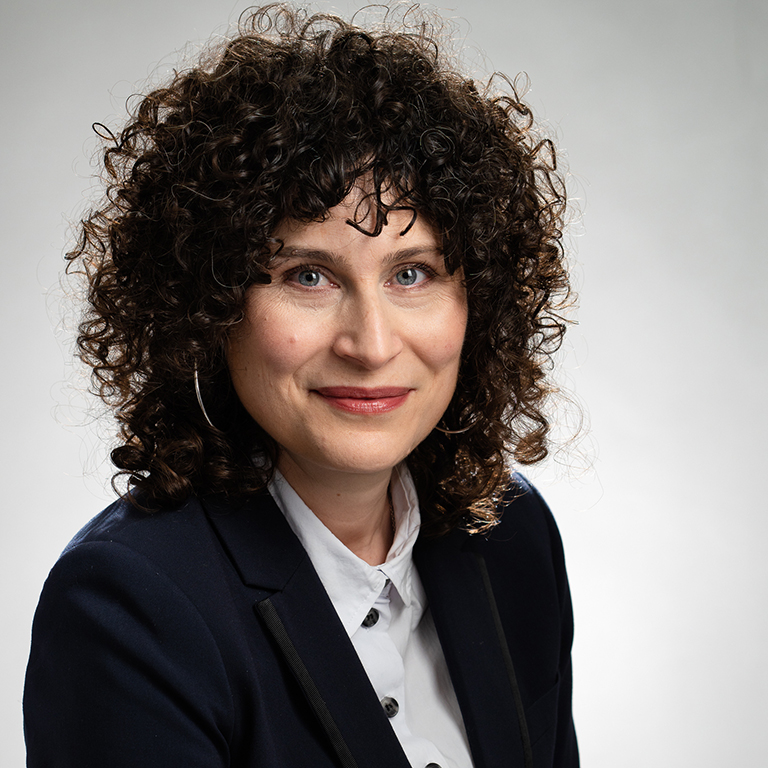 Alison Calhoun
Associate Professor, French and Italian
Adjunct Associate Professor, Theatre, Drama and Contemporary Dance
Education
Ph.D., French, Johns Hopkins University, 2009
B.A., French and Voice, Johns Hopkins University, 2002
About Alison Calhoun
Professor Calhoun teaches and researches Early Modern French Literature and Drama. She actively publishes in the areas of Montaigne Studies, Theatre History, Opera and Dance History, Affect Studies, and the History of Emotions. Professor Calhoun's first book, Montaigne and the Lives of the Philosophers: Life Writing and Transversality in the Essais, explores the relationship between life writing and philosophy in Michel de Montaigne's Essais. Her current book project, The Mechanics of the Passions on the French Baroque Stage, studies how the emergence of sentimentality in French baroque drama was influenced by stage technology, specifically machines, automata, and androids.
Selected publications
Books in progress
Technologies of the Passions on the French Baroque Stage
From affective computing, machines that read human emotions, to robots designed to have emotional drives, technology today resonates more than ever with early modern mechanical explanations of the physiology of emotions. In early modern France, mechanical philosophers like Descartes saw the art of machine design as a science that ran parallel to work in human anatomy and physiology, famously explaining human physiology, including the movement of the passions, by breaking the body down into its component parts. Technologies of the Passions explores the unexpected conversation between this early modern mechanical philosophy and the stage designs of architect-engineers for French court productions in theatre, opera, and ballet. The highly experimental work of these scientist-artists, many with mathematical knowledge commensurate with that of more published thinkers in philosophy and medicine, provides a novel and revelatory perspective on the history of the passions and material culture in early modern Europe.
Books
Montaigne and the Lives of the Philosophers: Life Writing and Transversality in the Essais. Newark: University of Delaware Press, 2015.
Translations
Rosaleny, V. R., "Las muertes de los filósofos" (Chapter 4 of my book), Revista Versiones 2.10 (2016): 161-193.
Articles
"Montaigne and Breath: Untranslatables and Material Power in the Essais,"

Montaigne Studies. XXXV, Nos. 1-2 (2023): Material Montaigne: 63-74. 

"Replay and Resonance: Listening to Jocasta in Œdipe (1659, Corneille) and Incendies (2003, Mouawad)." L'Esprit Créateur 62, no. 2 (2022): 119 132. doi:10.1353/esp.2022.0018

.

 
"Feeling Indifference: Flaying Narratives in Montaigne and Shakespeare," In Shakespeare and Montaigne. Engle, Lars, Gray, Patrick & Hamlin, William M. Edinburgh: Edinburgh University Press, 2020.
 "Writing Montaigne's Socrates with Diogenes Laertius and Plutarch." In Brill's Companion to the Reception of Socrates. Leiden and Boston: Brill, 2019: 635-657.
"A Moment With Louis: courtly temporality in opera prologues during the Dutch War,"The Seventeenth Century, DOI: 10.1080/0268117X.2019.1568907, 2019.
"Montaigne's Branloire: Passage, Impact, Vibrant Matter." Montaigne Studies. XXX, Nos. 1-2 (2018): Montaigne, Affect, Emotion: 29-39.
"Montaigne's Swerve: The Geometry of the Parallel in the Essays and Other Writings." Neophilologus (March 2017).
"Affective Sovereignty in Louis XIII's Royal Ballet." Nottingham French Studies 55.3 (December, 2016): 343-361.
"Corneille's Andromède and Opera: Practice Before Theory." Cahiers du dix-septième (2015): 1-17.
"The Court Turned Inside Out: The Collapse of Dignity in Louis XIII's Burlesque Ballet." in French Renaissance and Baroque Drama, ed. Michael Meere (University of Delaware Press, 2015).
"Tongue-Tied: Fairground Theater and the Essence of Comedy," European Drama and Performance Studies, 2 (2014): 135-154.
"The Architecture of Arcadia: Lully, Quinault, and the Complicit Spectator of the Tragédie en Musique," Seventeenth Century French Studies, 33, No. 2 (2011): 114-26.
"Montaigne and the Comic: Exposing Private Life." Philosophy and Literature, Volume 35, Number 2 (October 2011): 303-319.
"Montaigne's Two Plutarchs." Montaigne Studies. XXI, Nos. 1-2 (2009): Montaigne et les philosophes: 103-114.
"Redefining Nobility In the French Renaissance: The Case of Montaigne's Journal de voyage." Modern Language Notes French Edition, 123, 3 (September 2008): 835-53.
Co-edited books
Rethinking the Medieval Senses: Heritage/Fascinations/Frames. Calhoun, Kablitz, Nichols (eds.) Baltimore: Johns Hopkins University Press, 2008.
Rethinking the New Medievalism. Bloch, Calhoun, Cerquiglini-Toulet, Küpper, Patterson (eds.) Baltimore, Johns Hopkins University Press, 2014.
Courses taught
F300: The Rebel in French Literature
F300: French Theater Workshop
F300: Exploring the Self
F300: Prosaic, Poetic and Theatrical Identities
F313: Advanced Grammar
F362: La France: 1500-1800
F375: The Heroine in French Theater
F423: 17th Century French Literature
F451: French Literature and Music
F632: 17th Century French Drama
F825: Early Modern French Drama and the Arts (1571-1691)
F825: Approaches to French Literature and Music: From Machaut to Debussy
Honors, fellowships,
&

awards
College Arts & Humanities Institute Research Fellow, 2020

Institute for Advanced Study Recently-Tenured Associate Professor Working Group Member, Indiana University (IAS, OVPR, VPFAA), 2018

Mosaic Faculty Fellow, IUTS, Indiana University, Active Learning Fellowship
Trustees Teaching Award, Indiana University, 2015-2016
Wenner-Gren Visiting Scholar Grant, sponsored by Erland Sellberg, Stockholm University
New Faculty Fellow, American Council of Learned Societies, 2010-2012
Louis Marin Fellow, École Normale Supérieure Paris (Ulm), 2006-2007