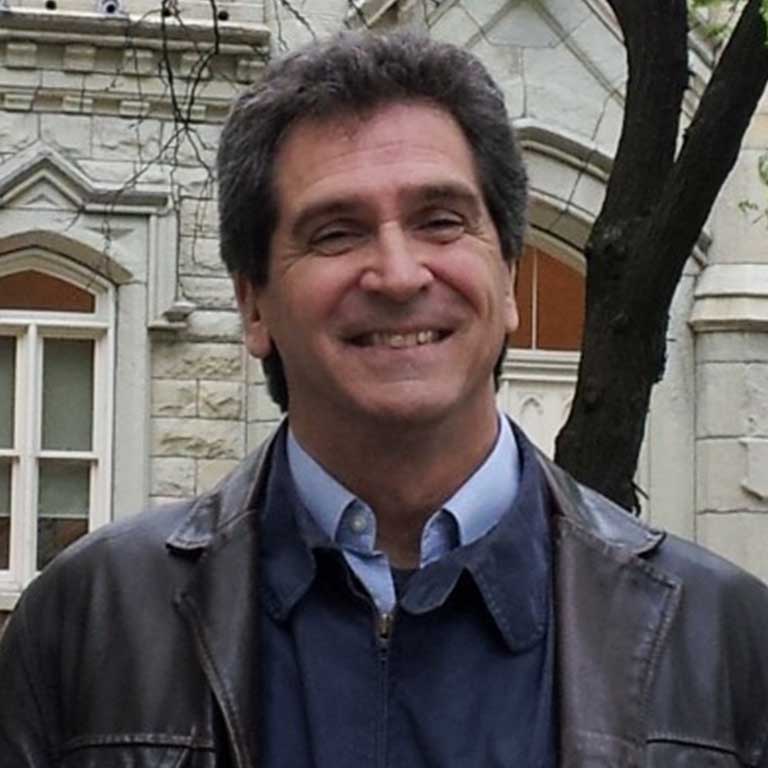 H. Wayne Storey
Professor Emeritus, Italian
hstorey@indiana.edu

Office Hours
Education
Ph.D., Columbia University, 1983
Universita degli Studi, Firenze, 1977
M.A., Brown University, 1975
B.A. with honors, Texas Tech University, 1973
Research areas
Medieval and Renaissance Italian and Old Occitan
Material philology
Textual editing
Manuscript and early printed book cultures
About H. Wayne Storey
I teach courses and write on early Italian and Old Occitan literature, material philology and manuscript cultures, textual editing, and early printed books. Since 2000 my work has focused especially on the notion and application of visual poetics in medieval texts and on the interactive online Petrarch Project (dcl.slis.indiana.edu/petrarchive/), funded by grants from Indiana University (New Frontiers) and the NEH (Scholarly Editions). The project includes my new edition of the Rerum vulgarium fragmenta. I am the Series Editor of Textual Cultures: Theory and Praxis (Indiana University Press) and the Founding Editor of Textual Cultures: Texts, Contexts, Interpretation (formerly TEXT [Society for Textual Scholarship]) and Associate Editor of Medioevo letterario d'Italia.
Publication highlights
Books, editions and digital archives
The Petrarchive Project, a rich-text interactive edition of the Rerum vulgarium fragmenta, with John Walsh and Isabella Magni. 2015–
Petrarch and the Textual Origins of Interpretation, Teodolinda Barolini and H. Wayne Storey. Leiden – Boston: Brill, 2007.
Francesco Petrarca, Rerum vulgarium fragmenta: Facsimile del codice autografo Vaticano Latino 3195, edited with commentary by Gino Belloni, Furio Brugnolo, H. Wayne Storey and Stefano Zamponi. Padova and Roma: Antenore, 2003-2004.
Transcription and Visual Poetics in the Early Italian Lyric. New York: Garland Press, 1993.
Articles
"Il Decamerone e l'eredità veneziana dell'autenticità dal 1471 al 1729", in Boccaccio nel Veneto: Settecento anni di incroci mediterranei a Venezia. eds. Roberta Morosini and Luciano Formisano. Roma: Aracne editrice internazionale, 2015, 233–252.
"Boccaccio narra la vita di Dante dagli Zibaldoni alle Esposizioni", in Boccaccio e la nuova ars narrandi, ed. Piotr Salwa. Warsaw: Sub Lupa (Institute of Classical Philology at the University of Warsaw), 2015, pp. 11–20.
"Method, History, and Theory in Material Philology", in Neo-Latin Philology, Old Tradition, New Approaches, ed. Marc van der Poel. Leuven: Leuven University Press, 2014, pp. 25–47.
"Tra edizione e archivio. La tecnologia al servizio della filologia", in Ecdotica: Rivista di studi testuali 11 (2014), 99–105; and at https://site.unibo.it/ecdotica/it.
"Mobile Texts and Local Options: Geography and Editing". Textual Cultures: Texts, Contexts, Interpretation 8.1 (2013): 6–20.
"Petrarch's 'Original' of the Fragmenta 1362–1558: from Boccaccio to Rovillio's Third Printing". Humanist Studies and the Digital Age 1.1 (2011): 28–49 http://journals.oregondigital.org).
"Contesti e culture testuali della lettera di Frate Ilaro", in "La Fama che la vostra casa onora": Dante and the Malaspina Seven Centuries after his Sojourn in Lunigiana (1306–2006). Special issue of Dante Studies 124 (2006): 57–76.
Courses taught
Medieval Provence: the Cultures of X–XV-century Southern France
Identity in Medieval Italy (225-1375)
Introduction to Medieval and Renaissance Italian Literature
Translating Dante's Commedia
Dante's World
Dante's Divina Commedia
The Italian Novella: Cavalca to Petrignani
Manuscript Culture
From Manuscript to Early Printed Books
Cultural Transitions in 14th-century Italy
Literary and Material Cultures in Occitania and Italy (1150-1300)
Boccaccio: Copyist and Cultural Entrepreneur
Dante's Materials and Production I and II
Petrarch's Materials: The Making of the Fragmenta
From Manuscript to Early Printed Book: Venice and European Traditions
Literary Politics: Medieval Italian Literature
Honors, fellowships,
&

awards
National Endowment for the Humanities, Scholarly Editions (2014–2017)
New Frontiers, Indiana University (2013)
American Council of Learned Societies Fellowship (1989)
Bibliographical Society of America Award (1988)