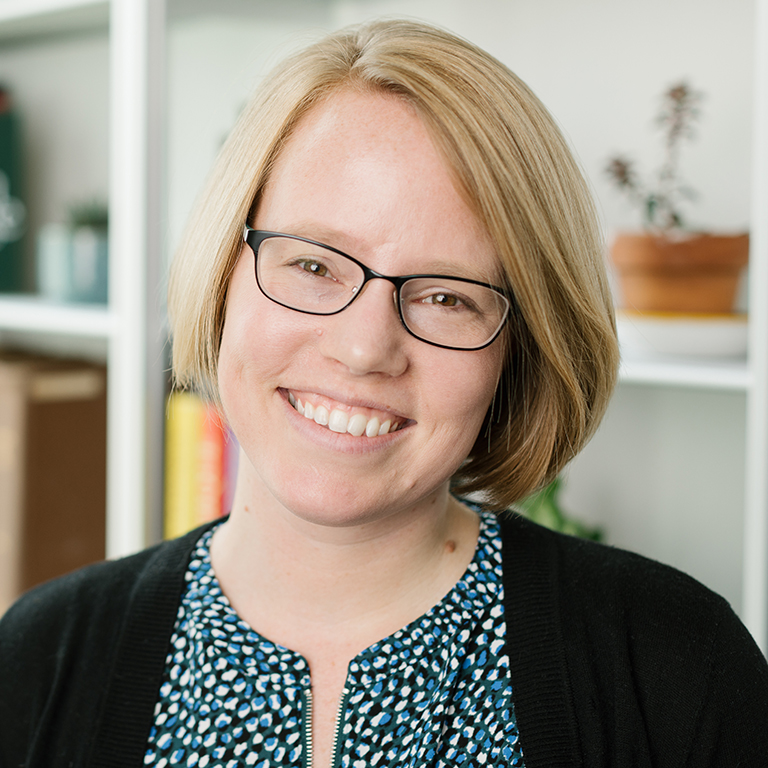 Elizabeth Hebbard
Assistant Professor, French and Italian
Education
Ph.D., French, Yale University, 2017
B.A., French and German, University of Georgia, 2007
B.Mus., Music Performance (bassoon), University of Georgia, 2007
Research areas
Medieval French and Occitan literature, particularly lyric and romance
Relationship between text and music
Medieval manuscripts, book history, paleography and codicology, manuscript fragments
Medievalism, reception of the Middle Ages, history of Medieval Studies
About Elizabeth Hebbard
My work primarily concerns medieval French and Occitan lyric composed in the 12th and 13th centuries and transmitted in manuscripts copied in the 13th and 14th centuries. My research explores notions of authorship and the relationship between lyric text and melodic setting. I investigate the fundamental tension between song as an ephemeral performance and as a fixed, written text, including the mise en page and manuscript context of song. On this last point, my work on lyric intersects with my other main research focus: medieval manuscripts and the history of the book. I have trained extensively as a paleographer of both Latin and vernacular writing systems, and as a codicologist studying the construction and production of medieval manuscript and early print books. I am particularly interested in manuscript fragments, and in using digital tools to virtually reassemble books that have been dismantled and libraries that have been dispersed.
I have two separate yet related book projects. The first is a new catalogue of troubadour lyric manuscripts, which, as my work demonstrates, are more numerous than previously thought. My second book project is a critical history of the troubadour lyric archive based on the revised and updated material record presented in the catalogue. I show that lesser-studied manuscripts challenge traditional notions of lyric authorship by demonstrating the extent to which these notions are rooted in the study of one kind of manuscript: the songbook.
Selected publications
Articles
"Thibaut de Champagne and the Troubadours." TENSO : Bulletin de la Société Guilhem IX. Vol. 36 (2021) : 77-100.
"Troubadours and Trouvères," Oxford Bibliographies in Music. Co-authored with Ardis Butterfield. 2020.
Book reviews
Lais, épitres et épigraphes en vers dans le cycle de Guiron le Courtois, ed. Claudio Lagomarsini. Bulletin Codicologique. Forthcoming.
Andrew Dalby, The Treatise of Walter of Bibbesworth. Medium Aevum 82/1 (2014), p.185.
Courses taught
F225 : Scenes from the South of France
F300: La littérature française à l'opéra
F330 : La femme fatale / Dangerous Women
F361 : La France médiévale
F410 : Légendes d'Arthur
F451 : Notre-Dame de Paris
F501 : Survey of Medieval French Literature
F615 : Lyric Traditions of the Medieval Mediterranean
F615 : Medieval Manuscripts
Honors, fellowships, + awards
OVPR Public Humanities Grant. Awarded in August 2020 to found The Book Lab at Indiana University. Role: Co-Principle Investigator, with Patricia Clare Ingham (IUB English, Institute for Advanced Study)
CLIR Hidden Collections Grant, "Peripheral Manuscripts: Digitizing Medieval Manuscript Collections in the Midwest." Grant awarded January 2020 for $286,437. Role: Primary Principal Investigator. Grant term: June 1, 2020 – May 31, 2023.
CAHI Conference Grant (Indiana University College Arts & Humanities Institute) for the symposium, "Lyric Landscapes: A Symposium on Poets and Their Places Across the Medieval World" (Feb. 28, 2020) organized with Prof. Akash Kumar (Dept. of French and Italian, Indiana University).
Primary Source Immersion Grant (Indiana University Archives, the Lilly Library, and the Department of Teaching & Learning, Indiana University), summer 2019.