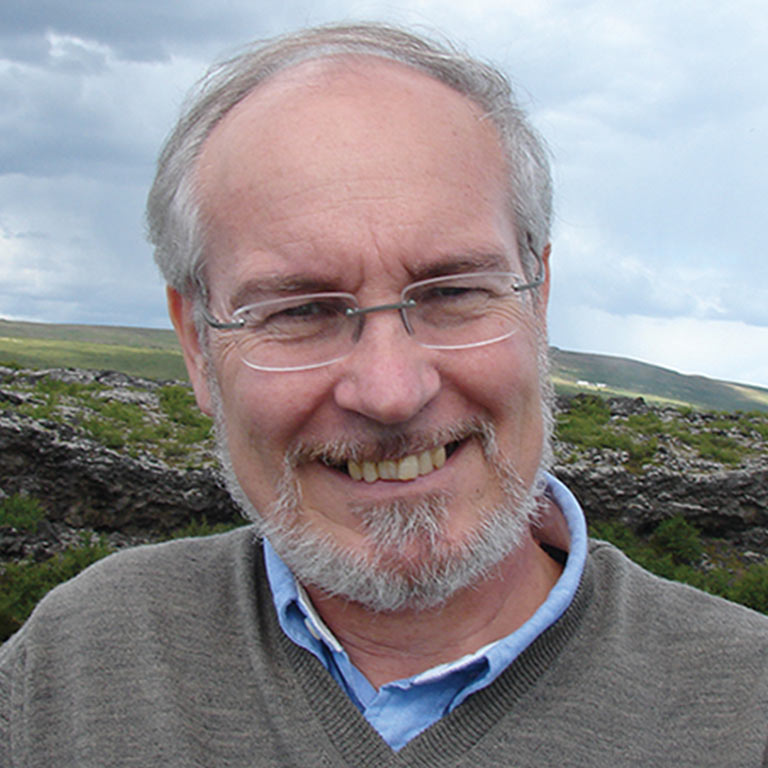 Jacques Merceron
Professor Emeritus, French
jmercero@indiana.edu

Office Hours
Education
Ph.D., French, University of California, Berkeley, 1993
M.A., French, California State University, Los Angeles, 1988
Licence, Universite Rene Descartes, Paris, 1971
Research areas
French medieval studies
French folklore and mythology
About Jacques Merceron
I am interested in medieval French literature (epic poetry, hagiography, theater). My research is particularly centered on religious issues as they relate to the interactions between "high" (clerical and aristocratic cultures) and "low" popular culture (rural and urban). I am also interested in the various meanings of laughter in different religious contexts (Saints' Lives, miracle tales, religious parodies in the Middle Ages such as Sermons Joyeux or Mock Sermons, etc.).
My current research projects are focused on: 1) Legends and miracles of the Virgin Mary in France from the Middle Ages onward; 2) Popular devotions, prayers, and parodies of the Sacred. My teaching reflects some of these interests, as I have taught graduate seminars on le récit bref in the Middle Ages (lais, dits, pious tales, medieval fabliaux), on Saints' lives, legends and miracles of the Virgin Mary, but I have also taught introductory surveys of both 12-13th and 14-15th century French literature. Recently, at the undergraduate level, I taught a class on Faux médecins et malades imaginaires.
Publication highlights
Books
La vieille Carcas de Carcassonne. Florilège de l'humour et de l'imaginaire des noms de lieux en France (légendes, jeux et calembours toponymiques du Moyen âge à nos jours), précédé d'un Essai sur le sujet, Paris, Seuil, 2006.
Dictionnaire des saints imaginaires et facétieux (du Moyen Age à nos jours), Paris, Editions du Seuil, 2002, 1288 pages (10 maps, 12 illustrations, over 1200 entries).
Le Message et sa fiction. La Communication par messager dans la littérature française des XIIe et XIIIe siècles, University of California Press, Publications in Modern Philology, Vol. 128, 1998, xiii, 399 pp.
Articles
« Le cheval, l'arbre et la circulation de l'énergie vitale : du folklore à la mythologie indo-européenne », dans Patrice Lajoye, dir., Mélanges Dean A. Miller, Ollodagos, t. XXXIV, 2019, p. 155-192.
« Sarcasmes, rancœur et regards croisés sur la médecine en milieu rural : paysans, guérisseurs et médecins au XIXe siècle », Histoire et Sociétés Rurales, 1er semestre 2019, no 51, p. 107-162.
« Sagesse et folie dans les Lais de Marie de France : expression lexicale, positionnements narratifs et significations  », Cahiers de civilisation médiévale, oct.-déc. 2018, t. LVI, fasc. 244, p. 329-355.
« Le cheval Bayard, l'enchanteur Maugis et la fée Oriande : de la chanson de geste à la médecine par le secret et retour par la mythologie celto-hellénique », Nouvelle Mythologie Comparée, no 4, 2017-2018, pp. 1-76.
« La glaise et la glose : quelques fouilles autour du géant Gewr et de saint Herbot en Finistère », Ollodagos, t. XXXIII, 2017, p. 3-76 (published in 2018).
« Mariage, coupes surnaturelles volées vs coupes et breuvages offerts : de la Bourgogne à Marseille en passant par le Pays de Galles et l'Irlande », in Alain Meurant, dir., Traditions indo-europénnes et patrimoines folkloriques. Mélanges offerts à Bernard Sergent, Paris, L'Harmattan, 2017, pp. 437-474.
« Rêves érotiques : humour, désir et anxiété sexuelle dans les fabliaux Li Sohait des Vez et Le Moigne », Le Moyen Âge, 2015, t. CXXI, fasc. 2, p. 409-431.
« Sur les syntagmes chanson de geste, chanter de geste et chanter de… + anthroponyme : contextes, usages et polémiques », edited by Sophie Marnette, John F. Levy, and Leslie Zarker Morgan, "Si sai encor moult bon estoire, chançon moult bone et anciene". Studies in the Text and Context of Old French Narrative in Honour of Joseph J. Duggan, Oxford, The Society for the Study of Medieval Languages and Literature (Medium Aevum Monographs), Oxford, 2015, p. 125-153.
« Féerie et paradis dans La Naissance du Chevalier au Cygne (version Elioxe) », Cahiers de Civilisation Médiévale, t. 58, n° 229, janvier-mars 2015, p. 27-42.
« Rutebeuf marchand de croisades et le système de la comptabilité spirituelle : le dit et le non-dit », Romania, 2013, t. 131, p. 381-408.
« Aspects de la mescreance et de la résistance des « rustres » à l'égard des saints et de leur culte », dans Paolo Golinelli (a cura di), Agiografia e culture popolari. Hagiography and popular cultures. In ricordo di Pietro Boglioni (Atti del Convegno Internazionale di Verona (28-30 ottobre 2010), Bologna, CLUEB, 2012, p. 207-231.
« Sainte Marguerite en Bourgogne. Aspects légendaires et arrière-plans mythologiques (1ère partie »), Mythologie Française. Bulletin de la Société de Mythologie française, septembre 2012, no 248, p. 60-82 ; « Sainte Marguerite en Bourgogne. Aspects légendaires et arrière-plans mythologiques (2e partie »), Mythologie Française. Bulletin de la Société de Mythologie française, décembre 2012, no 249, p. 44-63.
« Une démarche médico-magique de la religion populaire : Tirer les saints, déterminer la maîtresse place et voyager (XVIe-XXIe siècles) » (Actes du 36e Congrès de la Société de Mythologie Française, Montargis, France, 9-11 août 2013), Mythologie Française, septembre 2014, no 256, p. 70-86.
« Marie emperiere des infernaux paluds : la Vierge, les marais et la mort », Mythologie Française, juin 2015, no 259, p. 50-65.
« Une anguille nommée Gargantua : contribution au légendaire et à la mythologie de la Bretagne », in Formes et difformités. Mélanges offerts au Professeur Claude Lecouteux, Paris, Presses Universitaires de la Sorbonne-Paris IV (2010).
« L'étrange parole du Rusticus dans le théâtre religieux français de la fin du Moyen âge », in Catherine Emerson, Mario Longtin and Adrian Tudor eds., Mélanges Alan Hindley : Performance, Drama and Spectacle in the Medieval City (2010).
« The Sacred and the Laughing Body in French Hagiographic and Didactic Literature of the Middle Ages », in Katja Gvozdeva und Werner Röcke, ed., Risus sacer - Sacrum risibile. Interaktionsfelder von Sakralität und Gelächter im kulturellen und historischen Wandel, (Publikationen zur Zeitschrift für Germanistik, Neue Folge, vol. 20), Internationaler Verlag der Wissenschaften Peter Lang, vorr. Bern (2009).
Courses taught
Medieval French Literature I-II
Théâtre et essai
Introduction historique à la civilisation française
La Vierge et les saints : Poétique et politique du miraculeux au Moyen Age
Reading and Expression in French
French Literature of the Middle Ages
Honors, fellowships,
&

awards
Summer Faculty Fellowship, College of Arts & Sciences, Indiana University, 2006 and 2000
Teaching and Learning Technology Grant, Indiana University, 2004
President's Arts and Humanities Initiative 2001-02 Award, Indiana University, 2002
Trustees Teaching Award, Indiana University, 2001
Camargo Foundation Fellowship, Spring 2000
Teaching Excellence Recognition Award (TERA), Indiana University, 1997